Special price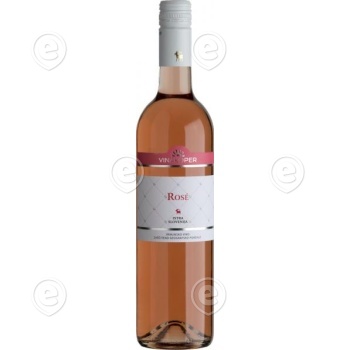 Zoom
Rosé Refošk
SKU:
VINA700139
EAN:
3830000700139
Brand:
VinaKoper
Unit:
pudel
Qty:
In Stock
Rose Refosk
Variety: Refosco, Merlot
Soil type: Flysch, marl, sandstone 
Location: Kortina, Sečovlje, Baredi 
Grape harvest: Hand-picked at the end of September
Winemaking: Made according to the technology for white wines. Grapes experience shorter maceration. The process of fermentation occurs in stainless steel vats at a temperature of 14 to 19°C. Due to the preservation of freshness and fruitiness, the process of maturing occurs in stainless steel vats.
Aging potential: 2 years and up
Colour: A sparkly bright pink colour with cherry red shades.
Aroma: A pleasant bouquet of raspberry, cherries, strawberries, and other red fruit tells us upon the first smell, that we will experience an extremely fruity and fresh wine.
Taste: Extreme freshness gives this wine its pleasant and easy-drinking characteristics. In the mouth, you will discover notes of fresh berries and red fruits such as raspberries, cherries, and red currant.
Food and wine pairing recommendation: Rosé can be served as an aperitif or as a companion to grilled tuna, salmon, paella, salads, mozzarella with tomato, grilled poultry, curry and other spicy risottos. 
Opportunities: Lunch with friends, Socializing, Romantic dinner
Serving temperature: 10–12 °C 
Special price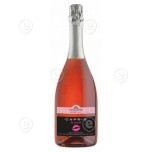 Capris Rosé
SKU:
VINA705097 ,
EAN:
3830000705097 ,
Qty:
In Stock
,
Color: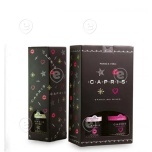 1 sparkling wine Capris Rose + giftpack
SKU:
WEBERI102 ,
Qty:
In Stock
,
Color:
11,99 €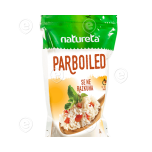 Parboiled Rice 1kg
SKU:
ETA203971 ,
EAN:
3831029517746 ,
Qty:
In Stock
,
Color:
2,99 €
Special price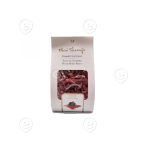 Pasta Refošk punase veiniga 200g
Käsitööna valminud.
SKU:
VINA725035 ,
EAN:
3830053725035 ,
Qty:
In Stock
,
Color: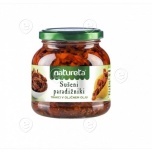 Dried tomato slices 290g
SKU:
ETA207501 ,
EAN:
3831029516817 ,
Qty:
In Stock
,
Color:
4,99 €