Special price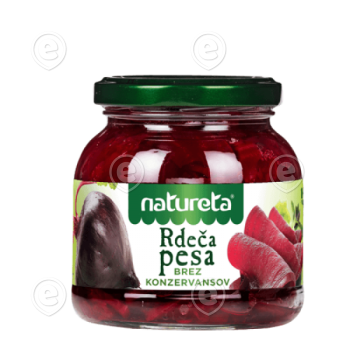 Zoom
Pickled Beetroot 280g
SKU:
ETA206737
EAN:
3831029509307
Brand:
Natureta
Unit:
purk
Pickled Beetroot 280g
Slices of beetroot, pickled in vinegar, have provided our menus with vitamins, freshness and pleasant flavour for decades. Our beetroot especially follows traditional Slovenian recipe, it is thin sliced and contains home-made spices.

Without a doubt, beetroot is the most popular as a salad, but is great also as a side dish. If we add a tablespoon of olive oil or pumpkin seed oil, we get light and healthy snack, which is especially good on hot summer days.