Capo D`Istria Refosk 2013 0,75L
SKU:
VINA701242
EAN:
3830000701242
Brand:
VinaKoper
Unit:
pudel
Qty:
In Stock
Capo D`Istria Refosk 2013 0,75L
Video
Grape harvest: by hand, early October
Winemaking: Perfectly ripe grapes are macerated for up to 18 days. The wine is stored in large oak barrels for the duration of malolactic fermentation. Then it is moved into barrique barrels and aged for at least two more years.
Aging potential: 5–10 years
Colour: Intense ruby with purple hues
Aroma: On the nose, it surprises with a rich ripe fruitiness, reminiscent of ripe blackberry, sour cherry, mulberry and bilberry, finely intertwined with notes of wood, undergrowth and spices.
Taste: Rich and complex. The balancing acidity makes this rich wine lively and fruity. The fine tannin structure and extract give the wine a beautiful lingering aftertaste.
Food and wine pairing recommendation: Refošk pairs well with rich and greasy food. A good accompaniment for cured meats, steaks, beefsteaks and other meat products. 
Opportunities: Lunch with friends, Socializing, Gift, Romantic dinner, Celebration
Serving temperature: 16–18 °C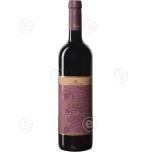 Capo D`Istria Cabernet Sauvignon 0,75L
SKU:
VINA701129 ,
EAN:
3830000701129 ,
Qty:
In Stock
,
Color:
19,90 €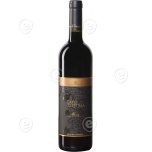 Capo D`Istria Shiraz 0,75L
SKU:
VINA703192 ,
EAN:
3830000703192 ,
Qty:
In Stock
24,90 €