Parboiled Rice 1kg
SKU:
ETA203971
EAN:
3831029517746
Brand:
Natureta
Unit:
pakk
Qty:
In Stock
Parboiled Rice 1kg
Pre-cooked rice is gritty and does not stick together during cooking. Perfect for salads, risottos.

Ingredient: 100% white long grain rice

Average nutritional value per 100g:
Energy 1523kj / 359kcal
Fat 0.3g. of which unsaturated 0.10g
Carbohydrates 81.3g of which sugars 0.3g
Fiber 0.5g
Protein 7.4 g
Salt 0.1 g

Preparation: allow the rice to cook in salted boiling water, stirring occasionally and adding water if necessary. The recommended cooking time is 12-14 minutes.

Origin EU, product of  Slovenia
Special price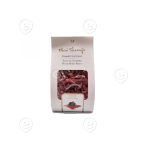 Pasta Refošk punase veiniga 200g
Käsitööna valminud.
SKU:
VINA725035 ,
EAN:
3830053725035 ,
Qty:
In Stock
,
Color: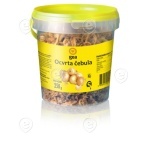 Fried Onions 250g
SKU:
GEA001126 ,
EAN:
3838925001126 ,
Qty:
In Stock
3,20 €