Out of stock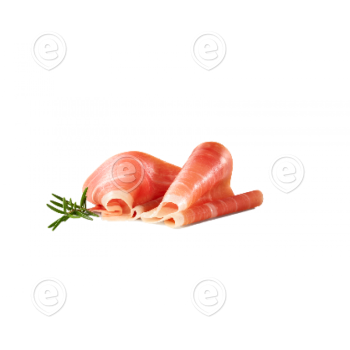 Zoom
Air Dried cured Bacon 100g
SKU:
STE51040
EAN:
9004286510056
Brand:
Krainer
Unit:
pakk
Qty:
Out of Stock
Air dried cured bacon 100g
The finest piece of pork, the loan, is seen as a particularly fine delicacy. As is Krainer's loin bacon: It is first dry salted, then air-dried and then matured for 4 months.
The result: a wonderfully tender, fine and lean loin bacon!
From the best pork piece; tenderloin delicacy. Air-dried (canned) bacon is covered with salt and left to air dry.  
The maturing period is 4 months.
Serve in thin slices, slices. We recommend with Refošk wine
Ingredients:
pork, salt
Average nutritional value per 100 g of product:
energy 825kj / 196 kcal
fat 5g, of which saturated 2.2g
carbohydrates 2.2g, of which sugar 1.6g
protein 36.0g
salt 6.0 g
Origin EU, producer Austria