Out of stock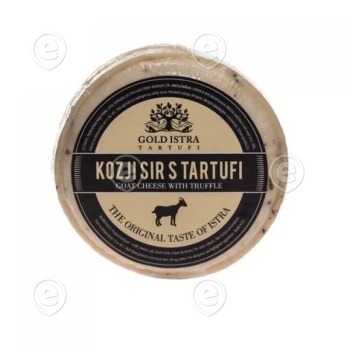 Zoom
GITKOZ Goat chees with black truffles 320-500g
Kitsejuust trühvlitega on tõeline maitsenauding.
Soovitame kõrvale meie oranzi veini Rebula Classic 2017
Fine truffles mixed in with the curd are giving this beautifully mild young cheese a real touch of luxury. Goat cheese with truffles is perfect after dinner or as an appetizer.
Net weight: 1kg / 35.3oz
Ingredients: Pasteurized Goat's Milk, Rennet, Salt, Black Truffle (Tuber aestivum) 3%, Lactic Cultures.
Does not contain preservatives. Store at temperature +2 to +8 C. Shell life printed in the back label.
Out of stock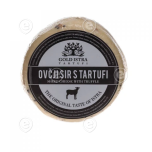 Lambajuust musta trühvliga on tõeline maitseelamus.
Soovitame kõrvale meie oranzi veini Rebula Classic 2017
17,99 €