Special price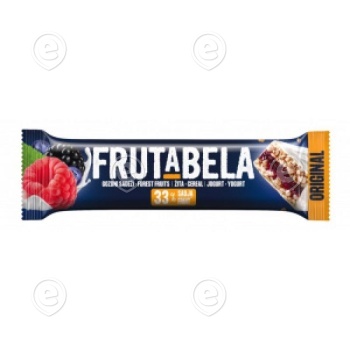 Zoom
3-layer bar, pleasantly berry inside and covered with yoghurt glaze.
Ingredients: fruit ingredients 33% (cherry and strawberry puree 10% (both inside and outside the EU), raspberry and blueberry concentrated fruit juice (2% juice), blackberries (1%)), yoghurt glaze 33% (sugar, palm fat, peeled and whole milk powder, YOGHURT powder 2%, emulsifier (SOYA lecithin), flavor), glucose syrup, sugar, pressed cereal product 12.5% ​​(rice and WHEAT flour, sugar, glucose, palm oil, Wheat and barley malt, table salt), moisturizers (sorbent , glycerol), corn flakes 5% (corn, sugar, salted dishes, barley malt), oat flakes 4.9%, palm fat, modified starch, flavorings, emulsifier (acids of sucrose fatty acids), citric acid).

Allergens: May contain milk, nuts, peanuts, almonds, hazelnuts, walnuts, cashews, etc.
Contains
soy, barley and barley products, oats and oat products, wheat.
Average nutritional value per 100g:
energy 442kcal
Fat 16,8 g, of which unsaturated 13,6g
Carbohydrates 66,6g, of which sugars 34,5 g
Fiber 2,6g
Protein 4,8g
Salt 0,4 g

Keep in cool, dry place
Origin EU. Made in Slovenia