Dialogue Dialogue Mediterranean 200 ml
SKU:
FRU037686
EAN:
3838945037686
Brand:
Fructal
Unit:
pudel
Qty:
In Stock
Dialogue Dialogue Mediterranean 200 ml
Ingredients:
water, sugar, carbon dioxide, citric acid, quinine extract (0.03%), natural flavors and spices.
Average nutritional value per 100 ml of product:
Energy 88 kj / 21kcal
fat 0.0g of which saturated 0.0g
carbohydrates 4.8g, of which sugars 4.8g
fiber 0.0g
protein 0.0g
salt 0.0g
Tonics and gin combination - monologue and dialogue say a lot without words.
Just like Monologue, the representative and creator of genie Tomaž Ksvčič (Slovenia's most famous top chef), the tonic's music is the top singer Danijela Martinovič (Slovenian singer).
You can be sure that a premium tonic is as creative as the symbiosis between a monologue and a tonic.
Gin Monologue won a double gold medal at the prestigious international spirits competition, making Monologue one of the best gin in the world among the eight best spirits in the world.
Dialogue tonic is first class containing natural quinine.
Toner classic Dialogue - Mediterranean tonic
The author of the monologue gin and ambassador Tomaž Kavčič comments:
"The idea for the tonic came from the concept of gin, because we wanted to create flavors that would suit both the monologue with gin and other drinks.
Toner Dry Bitter is added to juniper berries.
The Mediterranean tonic is also suitable for other gins and is also ideal for mixing (so-called long drinks). "
Origin EU, producer Slovenia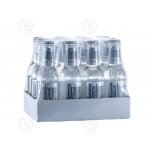 12x Dialogue Classic tonic bottle 200 ml
SKU:
FRU037679-12 ,
EAN:
3838945437677 ,
Qty:
In Stock
,
Color:
13,08 €
12x Dialogue Dialogue Mediterranean 200 ml
SKU:
FRU037686-12 ,
EAN:
3838945437684 ,
Qty:
In Stock
,
Color:
13,08 €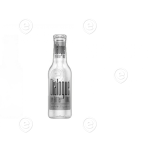 Dialogue Classic tonic bottle 200 ml
SKU:
FRU037679 ,
EAN:
3838945037679 ,
Qty:
In Stock
,
Color:
1,19 €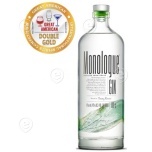 Monologue Gin 1L
SKU:
FRU33930 ,
EAN:
3838945033930 ,
Qty:
In Stock
,
Color:
39,90 €