Cuvee Rouge 2016 Lavrenčič 14% 0,75L
SKU:
VINA660733
EAN:
3830021660733
Brand:
Lavrenčič
Unit:
pudel
Qty:
In Stock
Cuvee Rouge 2016 Lavrenčič 14% 0,75L
Wine district: Vipava valley, Primorska.
Year: 2016
Variety: Cuvee Rouge (70% Barbera, 30% Merlot) – barriques
Vineyard: Vrhpolje hill (elevation 140 m a.s.l.)
Harvesting: hand picked
Soil: Marl
Bottling: April 2017
Production: 2000 bottles
Alcohol: 13,0 % vol
Serving temperature: 16 – 18 ° C
Wine description: Ruby red color with slight violet shades. Aromas of red fruits such as redcurrant, cherry, fresh sour cherries. The wine is fresh, pleasant and slightly tannic on the palate.
Food and wine: seafood appetizers, risotto with poultry, pork meat.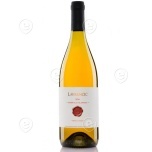 Rebula Classic 2017 Lavrenčič 13,0% 0,75L
SKU:
VINA660726 ,
EAN:
3830021660726 ,
Qty:
In Stock
,
Color:
34,99 €