Out of stock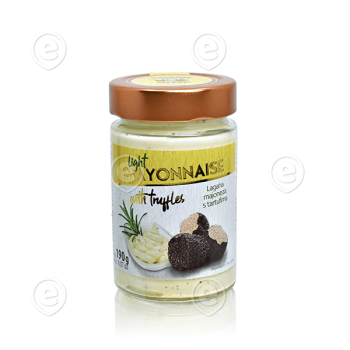 Zoom
White truffle cream 40g
SKU:
VINA980287
EAN:
3858891980287
Brand:
Gold Istria
Unit:
purk
Qty:
Out of Stock
White truffle cream 40g
Ingredients: water, sunflower seed oil 40%, modified starch, sugar, acidity regulator: apple cider vinegar, salt, black truffles 1% (Tuber aestivum), preservatives: potassium sorbate, sodium benzoate, flavorings: (milk, mustard), antioxidant, rosé, antioxidant, rosette May contain milk.

Average nutritional value per 100 ml of product:
energy 1597kJ, 387 kcal
fat 39.2g of which unsaturated 4.1g
carbohydrates 8.2g of which sugars 4g
fiber 0.0g
protein 0.4g
salt 1.4 g

Storage: Store open 30 days a week in the refrigerator.
Origin EU. Made in Croatia.