Vine Assyrtiko 0,75L 13%
SKU:
VINA300673
EAN:
5203995300673
Unit:
pudel
Qty:
In Stock
Assyrtiko on eriline, iidne viinamarjasort, mis on Kreekas valgeveinide tootmiseks üks parimatest. Sellele sordile on iseloomulik maitses kõrge mineraalainete sisaldus ja tasakaalustatud happelisus. See on ere vein, hästi balanseeritud maitsega ning omapärase pika järelmaitsega. Parima naudingu saate kui jahutate veini temperatuurini 10°C.
Vein: valge, kuiv
Kvaliteet: Kaitsud geograafilise tähisega
Alkohol: 13%
Happesus: 4,7 gr/l
Suhkur: 1,99 gr/l
Tootmine: 50 000 pudelit
Piirkond: Sitia piirkond, Kreeta saar
Kõrgus merepinnast: 600 meetrit
Kastmine: ei
Saak: 7 tonni/ha
Viinamari: 
Special price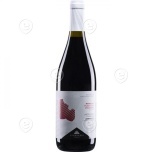 Vilana on kohalike valgete viinamarjasortide kuninganna. Maitstes Vilanat tunnetate sidruni-, apelsini-, pirni-, jasmiinilillede ja taimede maitsete läbi ajalooliseid Kreeka valge veini traditsioone. Seda viinamarjasorti kasutatakse peamiselt noorte, kuivade veinide tootmiseks. Vilana marjadest tehtud vein on kollaka värvuse ja mõõdukalt intensiivse aroomiga. Maitstes seda veini tunnete värsket, kerget, kuid rikka struktuuri ja pehme happesusega, keskmise kangusega maitset.
SKU:
VINA300352 ,
EAN:
5203995300352 ,
Qty:
In Stock
,
Color:
Special price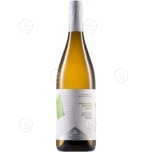 Vidiano 100%
The "Ippodromos" vineyard lies on the top of a mountainside, at an altitude of 610m., on rocky clay soil. The very promising cretan grape variety Vidiano, brings out exceptionally its distinctive characteristics when grown on the "Ippodromos" vineyard.
SKU:
VINA300628 ,
EAN:
5203995300628 ,
Qty:
In Stock
,
Color: