Out of stock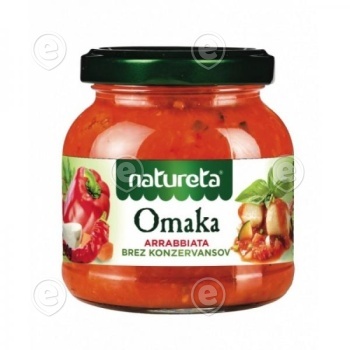 Zoom
Sauce Arrabbiata 290g
SKU:
ETA207061
EAN:
3831029516619
Brand:
Natureta
Unit:
purk
Qty:
Out of Stock
Vürtsikas pastakaste Arrabbiata sisaldab tomateid, tomatipüreed, sibulat, kabatšokki, punast pipart, porgandit ja tšillit. Pastkaste sobib hästi salatiks, pastaroogadele, pizza põhjakatteks, tipikastmeks.
Päritolu EU, tootja Sloveenia
This fine sauce of the new generation is, like the Bolognese and basic Natureta sauce, more of an exception on supermarket shelves, as it is prepared with freshly harvested tomatoes Lušt. There's a pleasant smell in the air in Kamnik, when tomatoes and onions, sautéed on olive oil and abundantly refined with vegetables and chilli peppers are simmering in Eta's cooking pots. The sauce has a spiciness that does not linger, and the Mediterranean meets world cuisine on top of the aromatic royal Thai Jasmine rice – right in your kitchen.

Did you know? Chillies are cayenne or hot peppers, known for their fiery flavour. The chilli is said to have a beneficial effect on digestion and to relieve pain. Its healing properties are attributed to its oil component capsaicin.