Out of stock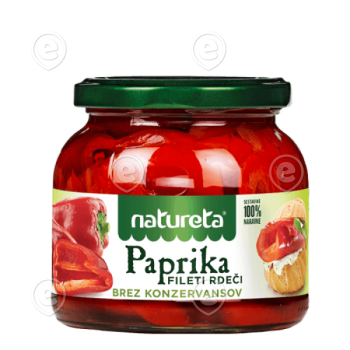 Zoom
Red pepper fillets 540 G
SKU:
ETA205721
EAN:
3831029509024
Brand:
Natureta
Unit:
purk
Qty:
Out of Stock
Oma meeldiva maitsega rikastab paprika paljusid liha- ja köögiviljaroogasid ning on suurepärane võimalus anda värvi suupistetele.


With its pleasant flavour, bell pepper enriches many meat and vegetable dishes, and is a great way to enliven cold cuts, canapés and other snacks.
Of course it can also be eaten entirely on its own, as a delicious refreshing salad which is especially good on hot summer days.