Radenska mango and lime flavor 0,5L plastic
SKU:
RAD021576
EAN:
3830065021576
Brand:
Radenska
Unit:
pudel
Qty:
In Stock
RADENSKA MANGO AND LIME FLAVOUR
Radenska King's Spring Classic natural mineral water with added natural mango and lime flavours
Refreshing, low-calorie flavored mineral water. Mango and lime-flavored mineral water is heavenly in summer, slightly sour, with natural bubbles.

Content: Na + 520, Ca2 + 230, Mg 2+ 79, K + 79, HCO-3 2100, SO2-4 100, SiO2-3 65, CL-69, F-0.50, CO2 2800 mg, silicon 35 mg. Dissolved mineral content mg ​​/ l: 3181 min 3500

Energy content per 100ml:
64kj / 15 kcal
fat 0g
carbohydrates 3.5g, of which sugars 3.5g
salt 0.1 g
protein 0g

Ingredients: mineral water Radenska Classic, citric acid, glucose-fructose syrup (natural grape sugar), apple cider vinegar, natural flavors and spices.
12xRadenska mango and lime flavor 0,5L
SKU:
RAD021576-12 ,
EAN:
3830065021583 ,
Qty:
In Stock
,
Color:
9,24 €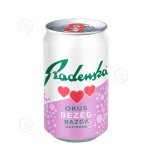 Radenska Elderflower 24x0,33 cans
SKU:
RAD500033 ,
EAN:
3830065020975 ,
Qty:
In Stock
,
Color:
15,60 €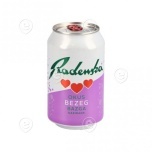 RADENSKA WITH ELDERFLOWER FLAVOUR
SKU:
RAD500001 ,
EAN:
3830065020968 ,
Qty:
In Stock
,
Color:
0,70 €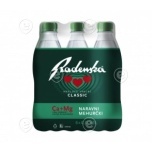 Mineralwater Radenska Classic 12x0,5L
SKU:
RAD620055 ,
EAN:
3830000620383 ,
Qty:
In Stock
,
Color:
8,16 €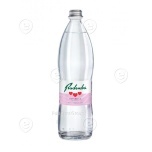 Still natural mineral water
SKU:
RAD200075 ,
EAN:
3830000628532 ,
Qty:
In Stock
,
Color:
1,10 €