Mineralwater Radenska Naturelle 0,75L glass bottle
SKU:
RAD200075
EAN:
3830000628532
Brand:
Radenska
Unit:
pudel
Qty:
In Stock
Still natural mineral water
It is classified as still natural mineral water with a low sodium content. The composition of significant mineral substances is ideal: it gives the water a harmonious and well-rounded taste. Radenska Naturelle is a pearl of intact nature; it came to existence 12,000 years ago; it remained in the depths below the impermeable clay layers protected from pollution. And nowadays we offer it to our customers. We recommend it for all occasions, for sporting activities, or when all you want is to simply quench your thirst and get refreshed.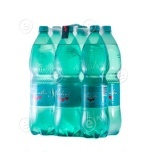 Kuus pudelit pakendis. Rikkaliku mineraalsusega mineraalvesi ( vähendatud mulliga) , mis sisaldab magneesiumi, kaltsiumi, räni, kaaliumi, naatriumi.
SKU:
RAD600100 ,
EAN:
3830000621137 ,
Qty:
In Stock
,
Color:
7,80 €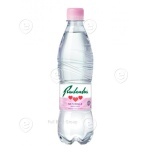 Still natural mineral water
SKU:
RAD200150 ,
EAN:
3830000624589 ,
Qty:
In Stock
,
Color:
0,70 €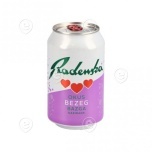 RADENSKA WITH ELDERFLOWER FLAVOUR
SKU:
RAD500001 ,
EAN:
3830065020968 ,
Qty:
In Stock
,
Color:
0,70 €