Mineralwater Radenska Light 1,5L ( plastic)
SKU:
RAD600100
EAN:
3830000621137
Brand:
Radenska
Unit:
pakk
Qty:
In Stock
Kuus pudelit pakendis. Rikkaliku mineraalsusega mineraalvesi ( vähendatud mulliga) , mis sisaldab magneesiumi, kaltsiumi, räni, kaaliumi, naatriumi.
The natural mineral water Radenska Kraljevi vrelec Gently carbonated contains many mineral substances and has less carbon dioxide bubbles than Radenska Kraljevi vrelec Carbonated, making it appropriate for those who prefer the pleasant and refreshing taste of Radenska without the bubbles. Due to its harmonious balance of soluble mineral substances and a lower carbon dioxide content, it is perfect as a refreshment and a substitute for lost mineral substances. It is recommended to athletes and recreation enthusiasts even during practice and not just after.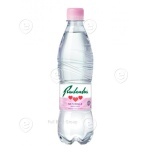 Still natural mineral water
SKU:
RAD200150 ,
EAN:
3830000624589 ,
Qty:
In Stock
,
Color:
0,70 €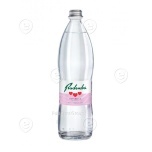 Still natural mineral water
SKU:
RAD200075 ,
EAN:
3830000628532 ,
Qty:
In Stock
,
Color:
1,10 €