Blueberry syrup 1L
SKU:
FRU687560
EAN:
3838945687645
Brand:
Fructal
Unit:
pudel
Qty:
In Stock
Blueberry syrup 1L
Preservative-free syrup made from the fruit's own sugar.
Suitable for: making drinks, ice cream sauce, desserts
1 liter = 9 liters of drink
Ingredients: glucose-fructose syrup (grape), sugar, water, blueberry juice 26%, citric acid, ascorbic acid, aroma.

Average nutritional value per 100 ml of product:
energy 1509kJ, 355 kcal
fat 0.0g of which unsaturated 0.0g
carbohydrates 87.9g of which sugars 76.9g
fiber 0.0g
protein 0.3g
salt 0.0g

Storage: keep open for 3 months, store in a refrigerator.
Origin EU. Made in Slovenia.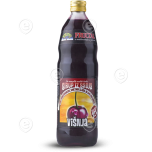 Cherry syrup 1L
SKU:
FRU655606 ,
EAN:
3838945655606 ,
Qty:
In Stock
,
Color:
4,99 €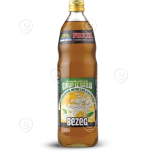 Elderflower & Lemon syrup 1L
SKU:
FRU019774 ,
EAN:
3838945019774 ,
Qty:
In Stock
,
Color:
4,99 €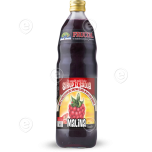 Rasberry syrup 1L
SKU:
FRU612203 ,
EAN:
3838945612203 ,
Qty:
In Stock
,
Color:
4,99 €