Special price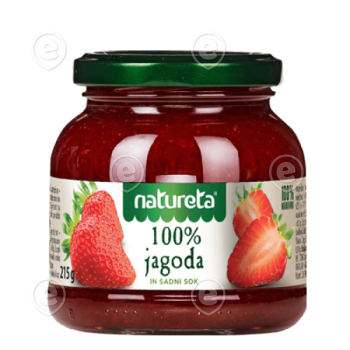 Zoom
100% Strawberry jam 215g
SKU:
ETA206814
EAN:
3831029509901
Brand:
Natureta
Unit:
purk
Qty:
In Stock
100% Strawberry jam 215g
Natureta Strawberry Jam is great on a piece of bread, in crepes and with desserts. The soft sweet flavour will pamper and enrapture you over and over again.

The speciality of Natureta fruit jams is also a lower nutritional value with 30% less sugar than in regular fruit jams and the fact that they are made of whole fruits.